March is Women's History Month, and International Women's Day (#IWD2016) is recognized on March 8th each year.
In support of #IWD2016, I am taking a bookish approach, of course, and sharing with you book recommendations from some of my favourite female novelists. I have included a fairly international roster of awesome women who have all opened the world to me through their writing. All are incredibly gifted storytellers – their settings and characters truly come to life when you read their stories, and their work has far-reaching appeal.
Italy:  Elena Ferrante – The Neapolitan Novels
From the book's description (of book #1): My Brilliant Friend is a rich, intense, and generous-hearted story about two friends, Elena and Lila. Ferrante's inimitable style lends itself perfectly to a meticulous portrait of these two women that is also the story of a nation and a touching meditation on the nature of friendship. The story begins in the 1950s, in a poor but vibrant neighborhood on the outskirts of Naples. Growing up on these tough streets the two girls learn to rely on each other ahead of anyone or anything else. As they grow, as their paths repeatedly diverge and converge, Elena and Lila remain best friends whose respective destinies are reflected and refracted in the other. They are likewise the embodiments of a nation undergoing momentous change. Through the lives of these two women, Ferrante tells the story of a neighborhood, a city, and a country as it is transformed in ways that, in turn, also transform the relationship between her protagonists, the unforgettable Elena and Lila.
So this is a bit of a cheat, because I am endorsing four books for Ferrante, right off the top. It cannot be helped. #FerranteFever is real, and it hit me hard in 2015. This series is the most incredible collection of fiction I have ever read concerning women's lives, female friendships, coming of age, and feminism. These books are raw and rich, and they have taken up a large chunk of space in my heart.
2. France: Anna Gavalda – Hunting and Gathering 
From the book's description:   Gorgeously original, full of wry humour and razor-sharp observation, redolent of Paris, its foibles, its food and its neglected corners, Hunting and Gathering is a universal story about despair, love and the virtues of ensemble-playing in a naughty world. It's a big novel that you will not want to put down. 
I found this non-traditional love story so wonderful. Gavalda has an eye for nuance and a gift with language. Spending time in Paris, through literature, is never a bad idea.
3. Nigeria:  Chimamanda Ngozi Adichie – Americanah 
From the book's description: Ifemelu and Obinze are young and in love when they depart military-ruled Nigeria for the West. Beautiful, self-assured Ifemelu heads for America, where despite her academic success, she is forced to grapple with what it means to be black for the first time. Quiet, thoughtful Obinze had hoped to join her, but with post-9/11 America closed to him, he instead plunges into a dangerous, undocumented life in London. Fifteen years later, they reunite in a newly democratic Nigeria, and reignite their passion—for each other and for their homeland.
My favourite of Adichie's novels, her examination of race, identity and belonging felt so vivid and real.
4. Haiti – USA: Edwidge Danticat –  Breath, Eyes, Memory 
From the book's description: At the age of twelve, Sophie Caco is sent from her impoverished village of Croix-des-Rosets to New York, to be reunited with a mother she barely remembers. There she discovers secrets that no child should ever know, and a legacy of shame that can be healed only when she returns to Haiti–to the women who first reared her. What ensues is a passionate journey through a landscape charged with the supernatural and scarred by political violence, in a novel that bears witness to the traditions, suffering, and wisdom of an entire people.
Danticat is a wonderful and evocative writer, and this is definitely an emotionally challenging story. Sophie's strength and resiliency have stuck with me for so many years, as has Danticat's talent.
5. Sri Lanka: Ru Freeman – On Sal Mal Lane 
From the book's description: A tender, evocative novel about the years leading up to the Sri Lankan civil war.
On the day the Herath family moves in, Sal Mal Lane is still a quiet street, disturbed only by the cries of the children whose triumphs and tragedies sustain the families that live there. As the neighbors adapt to the newcomers in different ways, the children fill their days with cricket matches, romantic crushes, and small rivalries. But the tremors of civil war are mounting, and the conflict threatens to engulf them all. 
In a heartrending novel poised between the past and the future, the innocence of the children—a beloved sister and her overprotective siblings, a rejected son and his twin sisters, two very different brothers—contrasts sharply with the petty prejudices of the adults charged with their care. In Ru Freeman's masterful hands, On Sal Mal Lane, a story of what was lost to a country and her people, becomes a resounding cry for reconciliation.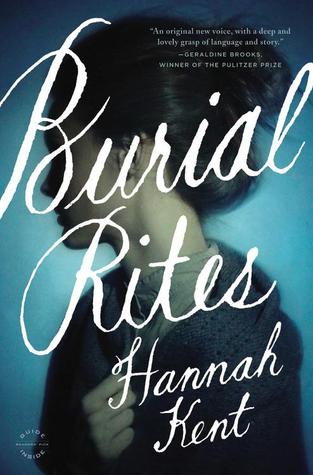 6. Australia: Hannah Kent – Burial Rites
From the book's description: A brilliant literary debut, inspired by a true story: the final days of a young woman accused of murder in Iceland in 1829.
Set against Iceland's stark landscape, Hannah Kent brings to vivid life the story of Agnes, who, charged with the brutal murder of her former master, is sent to an isolated farm to await execution. Horrified at the prospect of housing a convicted murderer, the family at first avoids Agnes. Only Tóti, a priest Agnes has mysteriously chosen to be her spiritual guardian, seeks to understand her. But as Agnes's death looms, the farmer's wife and their daughters learn there is another side to the sensational story they've heard.
Riveting and rich with lyricism, Burial Rites evokes a dramatic existence in a distant time and place, and asks the question, how can one woman hope to endure when her life depends upon the stories told by others?
7. Mexico: Laura Esquivel – Like Water for Chocolate
From the book's description: A sumptuous feast of a novel, Like Water for Chocolate relates the bizarre history of the all-female De La Garza family. Tita, the youngest daughter of the house, has been forbidden to marry, condemned by Mexican tradition to look after her mother until she dies. But Tita falls in love with Pedro, and he is seduced by the magical food she cooks. In desperation, Pedro marries her sister Rosaura so that he can stay close to her. For the next twenty-two years, Tita and Pedro are forced to circle each other in unconsummated passion. Only a freakish chain of tragedies, bad luck and fate finally reunite them against all the odds. Earthy, magical, and utterly charming, this tale of family life in turn-of-the-century Mexico became a best-selling phenomenon with its winning blend of poignant romance and bittersweet wit.
8. Egypt: Ahdaf Soueif – The Map of Love
From the book's description: [Soueif] combines the romantic skill of the nineteenth-century novelists with a very modern sense of culture and politics–both sexual and international.  At either end of the twentieth century, two women fall in love with men outside their familiar worlds. In 1901, Anna Winterbourne, recently widowed, leaves England for Egypt, an outpost of the Empire roiling with nationalist sentiment. Far from the comfort of the British colony, she finds herself enraptured by the real Egypt and in love with Sharif Pasha al-Baroudi. Nearly a hundred years later, Isabel Parkman, a divorced American journalist and descendant of Anna and Sharif has fallen in love with Omar al-Ghamrawi, a gifted and difficult Egyptian-American conductor with his own passionate politics. In an attempt to understand her conflicting emotions and to discover the truth behind her heritage, Isabel, too, travels to Egypt, and enlists Omar's sister's help in unravelling the story of Anna and Sharif's love. Joining the romance and intricate storytelling of A.S. Byatt's Possession and Michael Ondaatje's The English Patient, Ahdaf Soueif has once again created a mesmerizing tale of genuine eloquence and lasting importance.
9. China: Xiaolu Guo – I Am China
From the book's description: In her flat in north London, Iona Kirkpatrick sets to work on a new project translating a collection of letters and diaries by a Chinese musician. With each letter and journal entry, Iona becomes more and more intrigued with the unfolding story of two lovers: Jian, a punk rocker who believes there is no art without political commitment, and Mu, the young woman he loves as fiercely as his ideals.
 
Iona cannot possibly know that Jian is mere miles away in Dover, awaiting the uncertain fate of a political exile. Mu is still in Beijing, writing letters to London and desperately trying to track Jian down. As Iona charts the course of their twenty-year relationship, from its early beginnings at Beijing University to Jian's defiant march in the Jasmine Revolution, her own empty life takes on an urgent purpose: to bring Jian and Mu together again before it's too late.
10. Finland – Estonia: Sofi Oksanen – Purge
From the book's description: Purge is a chilling drama of two generations of women, set in wartime 1940's Estonia during the Soviet occupation, and in the same country in the 90's as it grapples with the realities of a new Europe. Purge tells the suspenseful and dramatic story of Aliide Truu, an old Estonian woman whose hands are soiled with the crimes she committed during the Soviet era, and Zara, a young trafficking victim who in the present has managed to escape and has come to seek shelter at Aliide's countryside home. As the two women start to approach each other and the links between them are revealed, a tragic and complex family drama of rivalry, lust, and loss that plays out during the worst years of the Soviet occupation of Estonia unfolds. In this way, Purge becomes an investigation into the cost of survival in a repressive system.
11. Iran – USA: Sahar Delijani – Children of the Jacaranda Tree
From the book's description: Based on the harrowing experiences of Sahar Delijani, her family and friends, Children of the Jacaranda Tree is a stunningly evocative look at the intimate side of revolution. Told from alternating perspectives that connect to Iran's current political stirrings while vividly recounting a past that must never be forgotten, it is a moving, timely drama about three generations of men and women moved by love, inspired by poetry, and motivated by dreams of justice and freedom.
12. South Africa: Marlene van Niekerk – Agaat
From the book's description: Set in apartheid South Africa, Agaat portrays the unique relationship between Milla, a 67-year-old white woman, and her black maidservant turned caretaker, Agaat. Through flashbacks and diary entries, the reader learns about Milla's past. Life for white farmers in 1950s South Africa was full of promise — young and newly married, Milla raised a son and created her own farm out of a swathe of Cape mountainside. Forty years later her family has fallen apart, the country she knew is on the brink of huge change, and all she has left are memories and her proud, contrary, yet affectionate guardian. With haunting, lyrical prose, Marlene Van Niekerk creates a story of love and family loyalty. Winner of the South African Sunday Times Fiction Prize in 2007, Agaat was translated by Michiel Heyns, who received the Sol Plaatje Award for his translation.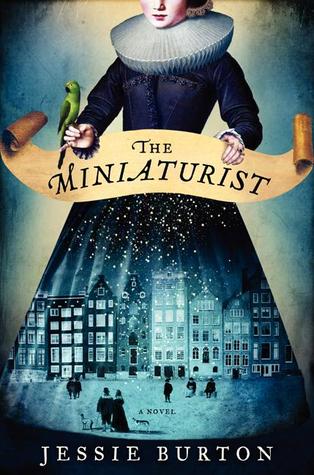 13. England: Jessie Burton – The Miniaturist
From the book's description: On a brisk autumn day in 1686, eighteen-year-old Nella Oortman arrives in Amsterdam to begin a new life as the wife of illustrious merchant trader Johannes Brandt. But her new home, while splendorous, is not welcoming. Johannes is kind yet distant, always locked in his study or at his warehouse office—leaving Nella alone with his sister, the sharp-tongued and forbidding Marin. But Nella's world changes when Johannes presents her with an extraordinary wedding gift: a cabinet-sized replica of their home. To furnish her gift, Nella engages the services of a miniaturist—an elusive and enigmatic artist whose tiny creations mirror their real-life counterparts in eerie and unexpected ways . . . Enchanting, beautiful, and exquisitely suspenseful, The Miniaturist is a magnificent story of love and obsession, betrayal and retribution, appearance and truth.
14. Trinidad: Monique Coffey – The White Woman on the Green Bicycle
From the book's description: An unforgettable love story, brimming with passion and politics, set over fifty years in Trinidad – a place at times enchanting, and at times highly dangerous . . .  This novel tells the story of Sabine and George Harwood, a French woman and a British man who arrive as newly-weds in Trinidad at the end of the colonial era. It is 1956 and Trinidad's new and enigmatic leader Eric Williams has set up the PNM, the first popular people's party, and is canvassing for votes and for change. Sabine listens to Williams' speeches at the University of Woodford Square, hears him proclaim Massa Day Done, and knows it is time to leave. George, on the other hand, plans to stay in Trinidad, forever. As Sabine recounts her early years, and confesses her secret letter writing habit to Eric Williams, the reader is drawn into her personal feelings of disillusionment about the many political failures of the island's independence era. 
I hope that some of these novels catch your fancy! Reading is truly a wonderful way to travel the world, and these female novelists make the journeys unforgettable!
Who are your favourite women novelists? Do you like to read beyond your own borders? I would love to hear your recommendations!
Happy reading!