Sorry, no posts matched your criteria.
Bookish by Nature
My name is Jennifer Dawson Oakes. I am a freelance writer living in Toronto, Ontario. My work has appeared in many publications, including the Globe and Mail and Publishers Weekly.
My posts will focus on books, and publishing. The writings and opinions expressed here are my own personal thoughts, and not connected to my professional work.
If you are looking for an online book club that features Canadian Literature, I help moderate the CBC Books' group on Goodreads.
If you are looking for reading recommendations, I am happy to make personal suggestions for you; just ask!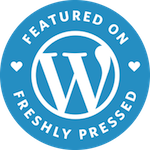 Goodreads
Jennifer
has read 7 books toward her goal of 52 books.
Book Events
Book Ink
Literary Links
Publishers
Shout-Outs
Past Posts